Curse of the Madman's Alpha 3 is out!
---
So, I haven't been posting much lately, but that's because I'm working on a complete visual overhaul of the game. You see, the first prototype was built in a weekend, much like a game jam entry and now some of the design decisions started to bite me in the ass. And while code was surprisingly easy to reorganize into something more coherent, I cannot say the same about graphical assets and animations. So, I decided to release a quick update that fixes some bugs, while working on this big overhaul. It mostly addresses balance issues and bugs, brought by the Exploration Update. But there is one new major feature in this build, that is still experimental, but, I hope, will neatly tie into the global progression system -- a difficulty sliders.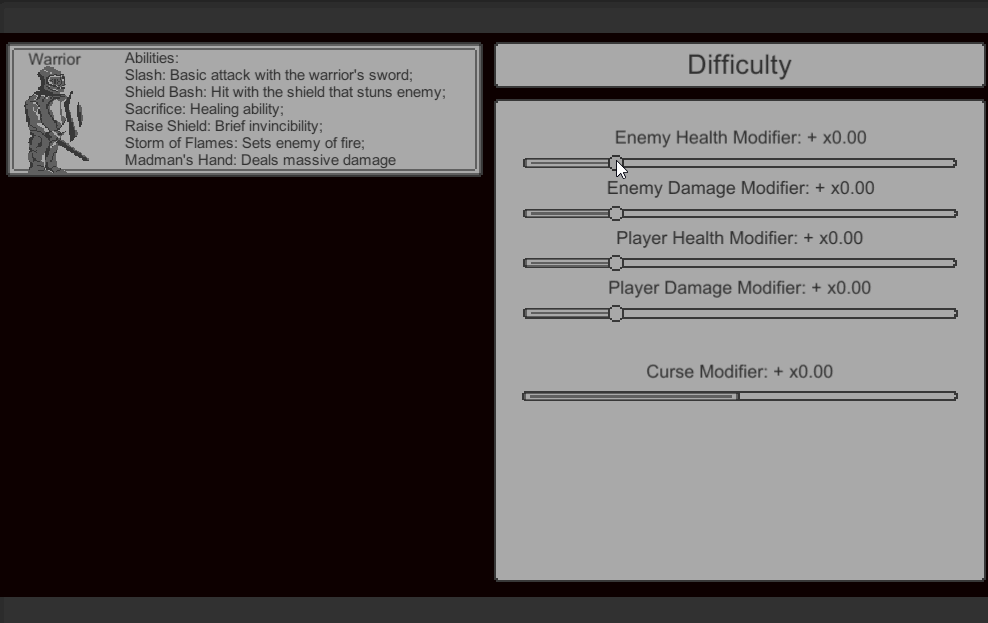 Oh, and also, I set up my own Patreon page, so you can support me, if you like my game(s). And also, there are neat little bonuses for patrons so check out the page for more information.
Changelog:
New difficulty system;
You can now restart the game by pressing Space or get back to the main menu by pressing Esc on a Game Over screen;
Walking sounds are now playing correctly;
Added small tutorial;
Enemy attacks now don't cool down during level up screen;
Optimization, bug fixes and other under-the-hood improvements.